Enrich your contextual understanding and appreciation of this sharply observant, enduringly popular novelist.
Share your passion for all things Austen with like-minded enthusiasts.
Choose from a range of five-day or weekend residential courses at various attractive venues in the UK.
Shorter talks, day-long sessions and guided walks in Bath, Chawton, Lyme Regis and Sidmouth can be arranged to suit your needs.
A week in Jane Austen's world . . . via central themes such as family, fortune and marriage, Hazel invited us to join her on a mental journey back to Jane Austen's world. The course appealed to everybody not only because Hazel included many different materials such as paintings, photos, letters, and of course the novels but also because she managed to activate both the 'Jane Austen beginner' and the trained literary connoisseur. There is absolutely no doubt that Hazel enjoys these courses as much as her students, and I would be surprised if anybody would be able to present Jane Austen, her works and world in a more interesting light. I returned to Denmark with a strong wish to reread all of Austen's novels, and I have already started . . .

TO BE RELEASED ON 28TH NOVEMBER 2014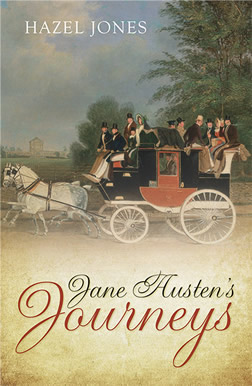 Available from Amazon